Ireland Removals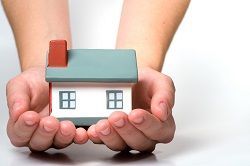 Home and office relocation is never as simple as it looks, unfortunately. There are infinite steps along the way that can throw up all sorts of practical problems for movers and that is where Ireland Removals step in for you. It is a fantastic feeling to have the weight of responsibility lifted off your shoulders, especially so when it is done by a professional moving company like us. With us helping you complete your removal there is no reason to feel anxious or worry about what is to come. A lot of removal companies refuse to go to the lengths that we do in order to make your relocation successful, which means that you can enjoy a near stress-free move.
All of our services are available at low prices because we believe that everybody should have access to such an indispensable service. If you want to have all the anxieties surrounding your move evaporated then call us on 020 8746 9615 as soon as you can.

Our overall aim is to ensure that our customers enjoy a move that is characterised by a distinct lack of stress, as opposed to the stereotypical stress-fest. We firmly believe that if you are moving house or moving office, there should be a tangible sense of anticipation because of the move. You should not have your excitement marred by problematic removal men or frustratingly immovable furniture. By employing the best removal company available to you, the problems most people face when they are moving disappear. This lets you enjoy the move rather than dread it, which is the case in most moves. We are a punctual, reliable, customer-friendly and extremely professional removal company that will ease your strain, both physically and psychologically!

Although we originated as a removal company primarily operating within Ireland, we have branched out and now assist in relocations all over the United Kingdom and Europe. No job is too far or too big for us because we have vast experience of removals in various countries, and staff that are trained for a variety of different job descriptions. There is nothing better than having a friendly local company helping you with an overseas move, because it allows you to feel more secure in an otherwise strange environment.

Our comprehensive list of services is our point of pride, however. Not many removal companies can claim to be able to help in so many different parts of the removal process. Before the actual move, we can provide you with extensive professional advice about the relocation itself, helping you stick to a budget by telling you exactly what you will need. We also give practical advice so that your move will be a success; such as getting in touch with your insurance company beforehand.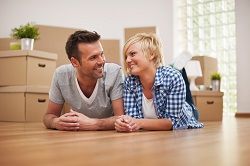 We also offer an astoundingly good packaging service that will allow you to be packed and ready for the move a couple of days before it actually happens.By hiring our assistance in this particular area you will be able to obtain all of the necessary materials needed for packaging your furniture and valuables away. We provide boxes, furniture wrapping, wardrobe boxes, tape, bubble wrap and anything else we feel you might need. Our employees are exceptionally well-trained when it comes to handling other peoples' possessions which means that your goods are in superbly safe hands. We also provide movers with disassembling and reassembling services for furniture that decides to be rather undiplomatic.

As well as this we offer a storage service for people who need to keep their possessions safe for a short, or more sustained, period of time. Again the prices are extremely affordable and the location is itself safe and secure. You would be surprised how many people use this particular service. There are any numbers of reasons for this ranging from unfinished decorating to wanting to take a holiday before moving into the new location.

For the move itself, we provide assistance that will mean you can essentially sit back and relax rather than claw your hair out. You don't have to worry about having to lift cumbersome furniture or try to manoeuvre it down tricky sets of stairs because we do it for you. We do all of this with a smile on our faces because we know that a creating a pleasant environment means the experience will be infinitely better. Our vans are well-maintained and driven by professionals who will help you as much as they possibly can with anything related to the move.

Ireland Removals has over ten years of experience in the removals business making it one of the best choices for any domestic, overseas or local relocation in Ireland, the United Kingdom or Europe. All of our staff are polite, punctual, reliable and extremely friendly because we like to think that we can single-handedly reduce the stresses associated with moving house or moving office. Our pre-removal packaging service ensures that you are fully prepared for the move ahead. People regularly forget that if you are organised sufficiently before the move then the rest of the move will fly by seamlessly. Our storage service also provide welcome relief to movers who may be in sticky situations with superfluous furniture. All of this means that if you wish to actually enjoy your removal experience rather than appear twenty years older upon its completion, you should call us on 020 8746 9615 immediately.
We are a company that can offer you every service you need when it comes to relocation, so that you don't have to worry about finding several companies to do the different jobs at hand. What more could you want from a removal company?